Natural gas has a wide range of end uses, from providing central heating and hot water in residential and commercial buildings to fueling power plants and generating heat for many industrial processes. Also, it is a key component in producing hydrogen. As well as providing an alternative fuel, hydrogen is processed into ammonia which then becomes a key component of fertilizers and in the production of many everyday items, including plastics and textiles.
WHITEPAPER:

MICROTURBINES
Microturbines are small gas turbines which have evolved from the turbocharger technology found in cars, trucks and small jet engines.
​
On LNG storage vessels, for example, microturbines can run on the LNG boil off gas. By using an energy source that would otherwise be wasted, they reduce a vessel's carbon footprint and improve its overall efficiency. Similarly, in combined heat and power facilities, the use of microturbines to recover and use waste heat has led to an 80% increase in efficiency levels.
​
READ MORE and DOWNLOAD OUR WHITEPAPER
Gas boilers are used widely in industrial applications: They provide steam and hot water to generate power in steam turbines, for processes in the food, chemical and ceramics industries. Economizers increase the efficiency of boiler operation by using waste heat from exhaust gas to preheat water or other process media.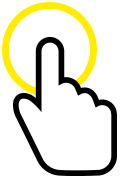 Steam Reforming
Steam reforming, or steam methane reforming, is a method for producing syngas (hydrogen carbon monoxide, some carbon dioxide) through the reaction of hydrocarbons with water. Commonly natural gas is the feedstock. The main purpose of this technology is to produce hydrogen, also known as grey hydrogen. The reaction is represented by this equilibrium: CH4 + H2O ⇌ CO + 3 H2
Natural Gas +
High Pressure Steam
Natural Gas as Combustion Fuel