Once natural gas has been treated to remove unwanted hydrocarbons and other substances, it is ready for the liquefaction process. This involves cooling it down to -162 °C. In its liquid state, the gas takes up 600 times less space, making it easier and safer to transport.

The stream of treated gas, which has a methane content of approximately 98 %, dispenses its thermal energy first to a precooling cycle and then the main cycle, where it is cooled in cryogenic conditions to achieve the phase change to LNG.
Both the precooling and main cycles work on the principle of a large-scale refrigerator, involving compression, cooling and condensing at high pressure and evaporation at lower pressure.

Liquefaction is a complex process, requiring large-scale facilities with many kilometers of pipes, countless apparatus and several different heat exchanger units.
​
Two important gas liquefaction processes used today are:
BASIC PRINCIPLE
OF GAS LIQUEFACTION
This process is named after the cooling media propane (C3H8) and mixed refrigerant (MR), consisting of nitrogen, methane, ethane and propane. In the precooling cycle, propane cools down the treated natural gas, as well as the MR from the main cycle. In both cycles the compressor can be driven by a gas or steam turbine or even by an electrical drive.
In the precooling loop propane passes two parallel rows of heat exchangers, consisting of either 3 or 4 steps in pressure.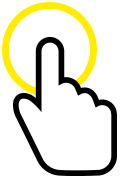 DIESTA TUBE TECHNOLOGY
THE CORE OF EFFICIENCY
Our DIESTA tube technology helps to boost LNG production in existing liquefaction plants as well as reduce CAPEX for newly built LNG trains. DIESTA is the heart of leading Air Fin Cooler performance and the core of efficiency for LNG trains.
SHELL DMR PROCESS
PRECOOLING AND MAIN CYCLES
The Shell DMR (dual mixed refrigerant) Process uses MR for both the precooling and the main cycles, both of which are driven by a compressor. This process can be applied offshore on floating LNG facilities (FLNG). In doing so Air Fin Coolers can be replaced by K°Bond allowing enormous footprint savings.
The cooling medium in K°Bond units can be either water or water glycol, which is cooled in Gasketed Plate Heat Exchangers by sea water.
Precooled Mixed Refrigerant
WHITEPAPER:
DIESTA
| THE CORE OF EFFICIENCY
The DIESTA tube is a bimetallic finned tube with an aluminum sleeve fully covering the base carbon steel tube. The outside aluminum fins are embedded into the grooves of the aluminum sleeve. To optimize the air-and tubeside heat transfer performance enhancement structures are applied on both sides. The aluminum fins on the airside combine both a groove and a dimple structure. Airside mechanical qualification confirmed robustness towards fouling, cleaning as well as mechanical strength of the fins equally to standard extruded finned tubes. The tubeside has an internally helical fin structure ensuring an increased of tube side heat transfer coefficient while controlling the pressure drop.
​
READ MORE and DOWNLOAD OUR WHITEPAPER